Inexplicable healing of a Crippled woman at Grace Ministry
Crippled woman - Healing
23-08-2016
---
I met with an accident which left me crippled. I was carried home on a stretcher. My condition was dreadful as all the medical treatments showed no improvement, I was incapacitated and couldn't work. I was unable to walk without crutches.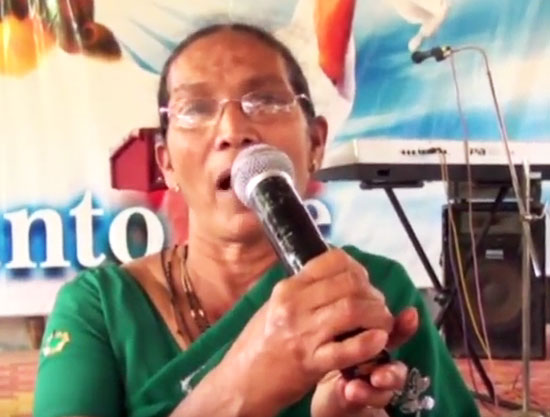 It was then I started watching Bro Andrew Richard's talk on television and thought of approaching him. I attended the prayer meeting and Bro Andrew prayed over me and prophesied that I would be healed completely in the name of Jesus.
Now I do not need crutches and am able to carry on with my everyday life. I have fixed my eyes upon the Lord & committed to serve him throughout my life. I have also begun helping Brother and Sister in their household chores as a gesture of gratitude for their kindness, humanity, and care.
Watch Live Testimony,
Even if you can't see a way, God is making a way. For with God all things are possible - Matthew 19:26"