Life changing testimony - From Darkness to light at Grace Minstry
Life changing testimony
09-12-2016
---
God has performed numerous miracles in my life & has delivered me from all the evil bondages.
My Dad was completely Alcoholic, and we had no hope of rays for his life to change. At one side I have no job and at the other end my dad was alcoholic, all this put me into complete trauma and my life was in distress and pain. I was questioning the Lord saying, "You can see everyone and not me".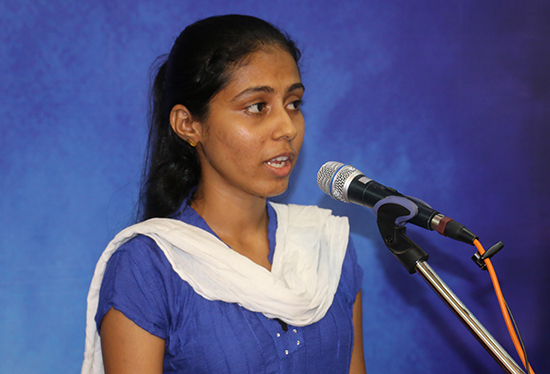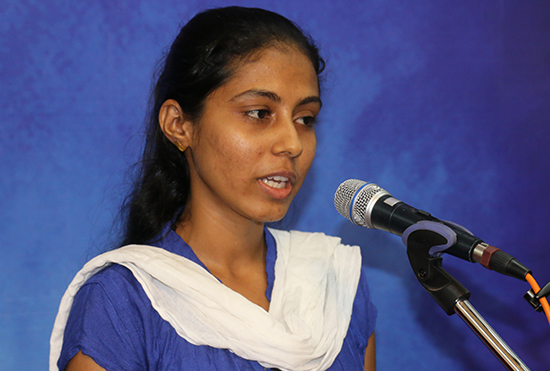 But then I found a ray of hope by stepping into Grace Ministry in Mangalore. I began to attend their retreats without fail and each time I hear the Prophetic word from Bro Andrew I used to feel a change inside me. My earnest prayer was for my dad to get his life changed.
This is how God changed my Dad,
A couple of months ago, there was road construction work on the process in my neighbourhood. Meanwhile, when they chopped down a huge tree, unfortunately, hit my dads eye & caused an injury onto his eye. But by God's grace, no major trauma occurred & he was advised for complete rest for a week. During his healing period, my father who was an alcoholic since many years just quit alcoholism from then on. This was solely possible because of Almighty God & prayers by Bro Andrew Richard & Sis Hanna.
I learnt to Pray at Grace Ministry,
Secondly, ever since I was little, I was totally unaware of the appropriate way of praying and worshiping God, I used to get distracted easily by too many worldly things every now & then & got myself indulged in such activities. But as I stepped into the premises of Grace Ministry in Mangalore, I was enlightened with the right way to pray, after which I always offered complete respect & honour to the Lord.
Today I have also received total transformation on the basis of health, nature & my character & Almighty Lord has blessed me & my family with peace & prosperity.
I'll always fix my focus on my Lord & be grateful.
For nothing can stop God's plan for your life!!
"God can restore what is broken & change it into something amazing. All you need is Faith. - Joel 2:25"
Watch Live Testimony,