Liver disease cured - Liver enlarged by 17cm
Liver disease
03-03-2016
---
Praise the Lord my name is Dawal, am 50 years old, I was suffering from Liver Disease since 7 years. I used to feel my stomach as a rock it was that hard and completely swollen. I went to all possible hospitals but nothing could be done. My liver was enlarged by 17cm with coarse echogenecity. I had no hopes of living life, doctors said your stomach might blast at anytime, by this I was completely in darkness lost all hopes of getting healed and my family was in complete pain and sorrow.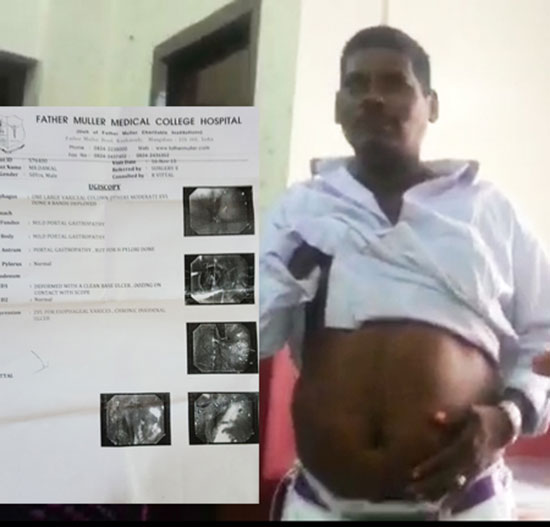 Finally through one of my colleague I came to know about Sis. Hanna Richard's Tuesday prayers , With great pain and difficulty God gave me a way to attend the prayers. At last Sis. Hanna layed her hands and prayed on me saying today is the last day for all your infirmities, she said she could see my liver turning to be normal and she prophesized saying , the next coming Tuesday you will surely come and testify what the Lord God has done to you. Later when I consulted the doctor, he was shocked to tell me that my liver enlargement is turned to be normal; my own eyes couldn't believe what Jesus did to me.
Since everything is possible for God, you can experience miracles in your life when you invite God to intervene – even in situations that seem impossible. But too often, people neglect to ask God for miracles in their lives, and end up settling for far less than God's best for them.You can always approach God with confidence if you trust him. So don't hesitate to pray about anything. Be Blessed .