Mangalore: Excessive intake of Sleeping Tablets for 20 years Delivered by Prayers
Intake of Sleeping Tablets from 20 years Delivered
30-04-2018
---
My name is Felix and I am from Mangalore. For almost 20 long years I have been having sleepless nights and to handle this nightmare I used to take sleeping pills every night which according to me were of no use too.
I got to know Grace Ministry, Mangalore through my niece who was delivered here by Bro Andrew Richard from the bondage of demonic attacks. I have seen her being tormented by these attacks for the past 10 years and after her deliverance, there has been a complete transformation in her life. This made me come over to Grace Ministry for their retreat and pray for a healing in my life.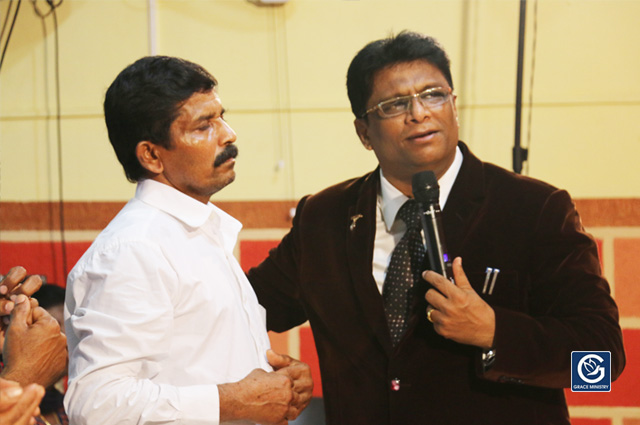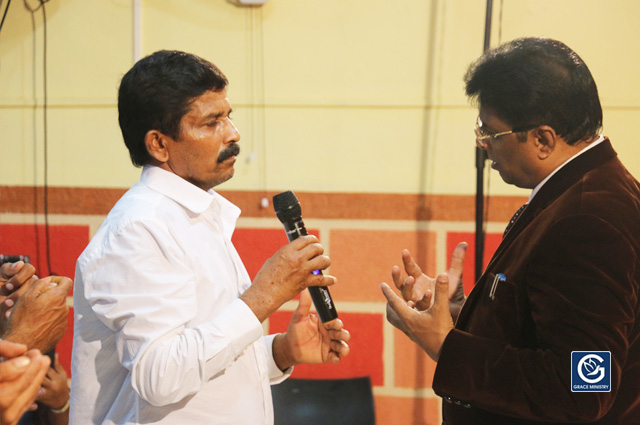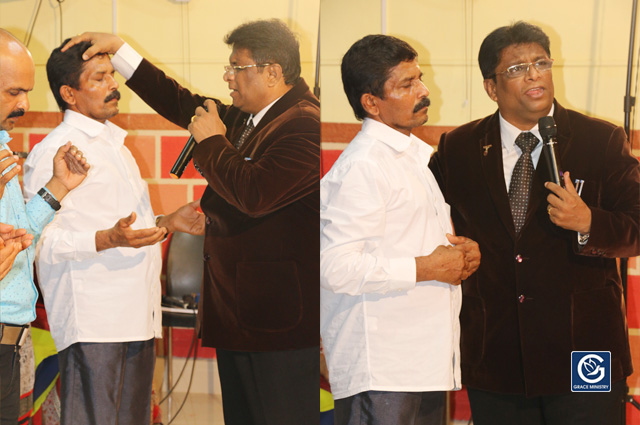 The nightmare of sleepless nights was so great in me that I even contemplated committing suicide. The prayer services I attended used to comfort me and slowly my faith in the Lord began to increase. During one of the Night Vigil prayer, Bro Andrew called out to me and prophesized that I was living only because of the Grace of God and that Jesus has saved him not once but on three different occasions.

Having to confirm the prophecy it is very true that I was saved by the Lord on three different occasions. The first was that I was saved when I committed suicide. The second time I was saved after being bitten by a poisonous snake and the third time I was saved from a major accident where my chance of survival was nil.

After this prophecy, I now understand that it was the Hand of the Lord that has saved me on all these occasions. All Glory to God for His Mercy upon me !!!.

I was also on medications for my sleepless night's issue and I needed to take 5 to 6 tablets every day and this I have been doing so for many years. However, after my deliverance, I have completely stopped taking any medications and not touched a single tablet till now.

It is very clear that only when we surrender our lives to God He takes control of our situation for the Bible in Mathew 11:28, Jesus says "Come to me all who are weary and burdened and I will give rest".

Another miracle transformed in my life during another night-vigil prayer service. My parents were seriously sick and both were hospitalized. The doctors had given me very fewer hopes for their survival. I was pulled between the options of being with them at the hospital or going for the night-vigil service.

In my confused state of mind my wife gave me the confidence stating that it is better for me to go for the night-vigil service and pray for a miracle and that she will take care of my parents at the hospital.
The next morning after the prayer vigil, I visited the hospital and was happy to see my parents in a better health condition than what I had seen them the previous night.

These miracles have brought about a major transformation in my life and there is more peace in my family, my faith in the Lord has immensely increased and most importantly I do not take any sleeping pills and have been sleeping peacefully these days.

I give all Glory to God and also like to thank Bro Andrew, Sis Hanna and all at Grace Ministry for their prayers and support during my difficult times in life.
Watch Live Testimony:
READ OTHER TESTIMONIES:
Demonic Possession from 12 Years delivered after Prayers at Grace Ministry
Miracle Baby born after 3 years amongst complications
Healing from Severe Dengue Fever after prayers at Grace Ministry