Mangalore: Healed from Neck Distention at Grace Ministry
Neck Distention
24-07-2016
---
Supernatural healing from Neck Distention at Grace Ministry. I was unable to swallow and my condition was worsening.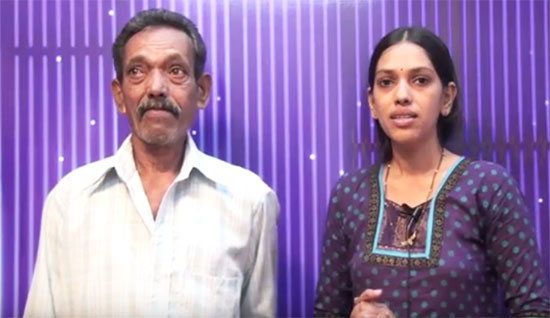 I constantly used to attend Tuesday's & Friday's prayer sessions at Grace Ministry & it was then Sis Hanna Richard prayed over me & prophesized that my father languishes with intense neck pain, which I was totally oblivious of, unhesitatingly I called up my father & was appalled by the truth. But then the pain & agony reached the peak & he was disabled to even perform his usual functional movements like swallowing which was also accompanied by neck distention.
In a flash we got him hospitalized as conditions were worsening, it was then Isaac Richard prayed over my father & comforted me to mitigate my woes, followed by which Sis Hanna Richard acquainted me to apply the holy oil prior his surgery. The medical professionals were being pessimistic & revealed the least chances of surgical positive inference. But I stood firm with the word of God & moved on. As the morning dawn arose it fetched me the good news of my father's successful aciurgy followed by 4 other victorious surgeries which amazed the medical professionals including many others & today he's able to verbally communicate and also grapple on with his daily activities.
Watch live Testimony,
"In life no matter what you're going through,have faith & believe your sorrows won't last forever because what time does not heal God will"
As for the word says "Fear ye not, stand still & see the salvation of the Lord ~Exodus 14:13"