Mangalore: Miracle Baby Born After 6 years Stuns Doctors
Miracle Baby Born
16-05-2016
---
Baby born after 6 years stuns doctors, this is how Jesus can make a miracle. Things might seem nothing is happening but even at the last minute God can work.
We had no children from past 6 years . we had lost all hope of getting a child because doctors said it's truly impossible for me to conceive and this statement completely shattered me down. There are no doctors that we have consulted, but everything was just in vain.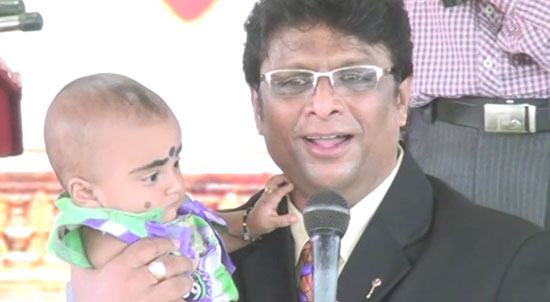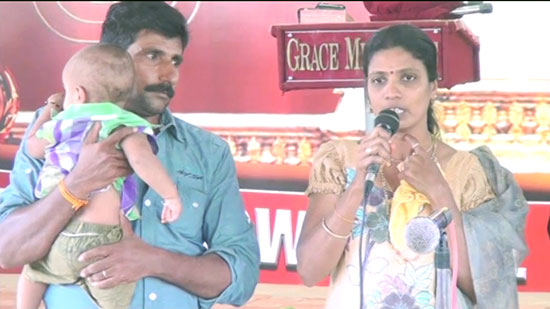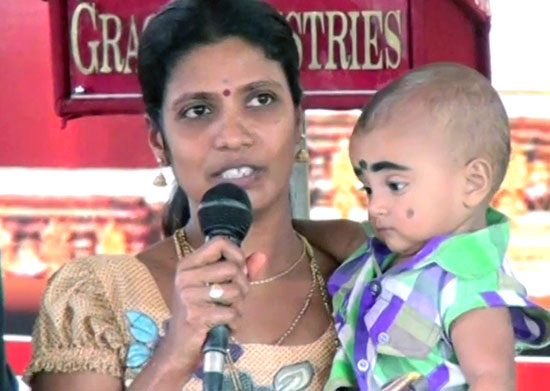 My Husband is a bus conductor and all that he earned was just for doctors fees. By the Grace of almighty, we got to know about Grace Ministry prayers in Mangalore. I attend their retreats and I was feeling so blessed I used to feel a change, i attended 9 retreats of Grace Ministry and in of the retreats Sis Hanna Richard prophesized that there is one sister whose come up with a cry seeking for a child and now God is opening your womb and that seemed that God was talking to me .
Later I went for a checkup and the doctor was shocked and surprised he said "You are Pregnant" this was one of the happiest moment of my life, I did not know whether to laugh or cry and when I told my husband of what has happened he had no limits for his joy . But the other side doctors told me that there are fewer chances for your baby to survive which was another shocking news, but I did not give up, I started to apply Grace Ministry healing oil every day on my stomach and you, believe it or not, I am blessed with a baby boy now after 6 long years without any complications. All glory to Jesus alone and I thank Bro Andrew and Sis Hanna and the Grace Ministry team for praying for me. Amen
Watch Live Testimony :