Mangalore: Young Boy Healed from Low Blood Pressure and Decreased Heart Rate
Low Blood Pressure and Decreased Heart Rate
16-06-2016
---
Here is a testimony of a little lad "who was Hypotensive & Negatively Chronotropic (reduced heart rate)"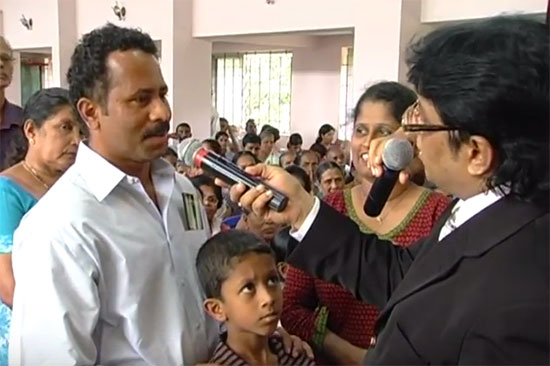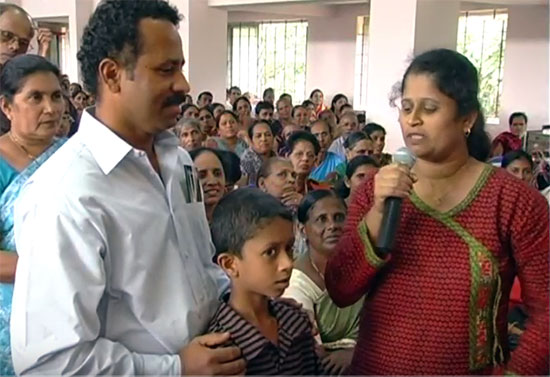 The parents then were set to brood over the situation when the 1st symptom of the disorder appeared as consistent episodes of fever which was then followed by severe other symptoms which were critical & thus he was hospitalized.
On the basis of ceaseless observational tests, the medical professionals acquainted the parents with minimal chances of the boy's survival, which anguished the parents. It was then they were introduced to Grace Ministry were Bro Andrew Richard comforted them with love & care. He then prayed over the boy & prophesized that "He is going to stand erect & the situations are going to simmer down" & also apprised them to use the Grace Ministry Healing oil by applying it all over his limbs & forehead constantly with simultaneous prayers, and they did so.
Even though the initial results brought no light, Gradually after 4 long days there emerged the signs of his wellness he was completely made well by the power and amazing hand of God. And yes it was truly a medical miracle. Reports stated that its too hard for him to survive but God's report said nothing is too hard for me. Glory to God for this supernatural miracle.
Watch Live Testimony here :
Since everything is possible for God, you can experience miracles in your life when you invite God to intervene – even in situations that seem impossible. But too often, people neglect to ask God for miracles in their lives and end up settling for far less than God's best for them. You can always approach God with confidence if you trust him. So don't hesitate to pray about anything. Be Blessed.