Miracle Baby Born in Mangalore amidst complications
Miracle Baby Born
08-11-2016
---
Past many years I was going through infertility & was unable to conceive. Due to this, I had to go through a lot of family accusations every day. It was then we came to know about Grace Ministry through a well wisher of mine & rushed towards their official place. During one of the prayers, Sis Hanna Richard prophesied that "Lord is touching the barren wombs" & also told that I would conceive.
Me and my Husband had faith in the Lord & kept praying continually for the same. Finally After one of the scanning procedures, the medical professionals acquainted to us that the foetus has kidney disorder & were unable to exactly predict the safe outcome of it.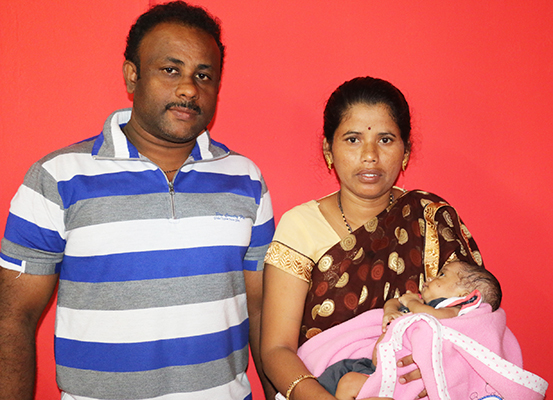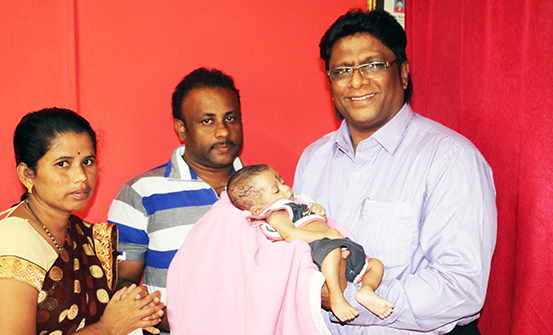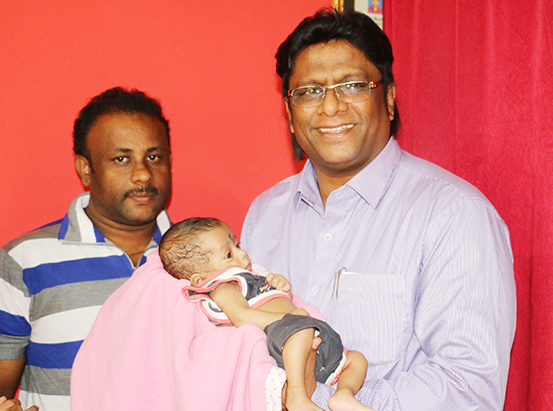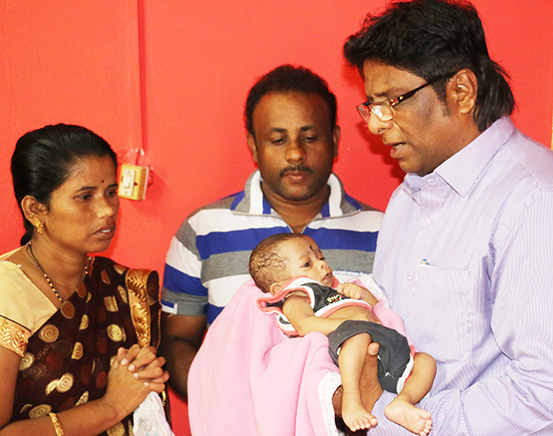 Bro Andrew & Sis Hanna had continually prayed over me & finally when the infant was born it was healthy & out of danger, moreover all the diagnostic reports were normal.
Secondly, there were lot of family issues which altogether let us down all the time. But the day we stepped inside the premises of Grace Ministry we had complete deliverance from all the bondages & were set free.
Today we are living a peaceful life & all glory goes to the Lord alone !!
Watch Live Testimony,
"You shall be blessed above all peoples ;there shall not be a female barren among you or among your livestock - Deuteronomy 7:14"