Miracle Healing Testimony - Ligament tear healing
Issues regarding finance, household disputes totally delivered
04-11-2016
---
I was going through a lot of issues regarding finance, household disputes etc & the day i came in to Grace Ministry i was totally delivered from all the burdened bondages.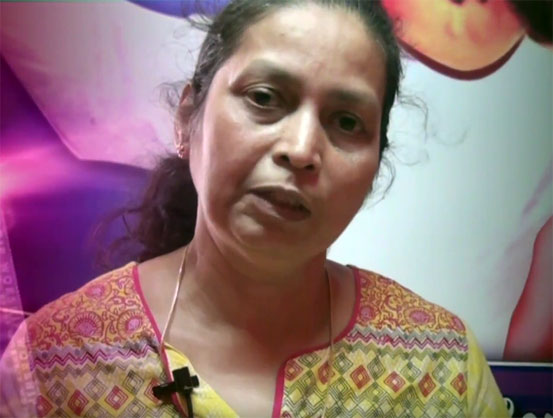 My son had met with an accident & he got his ligament torn, which was totally painful. Due to this he was not able to walk around nor attend his classes. His dean had acquainted that he needs to appear for the exams at any cost. Bro & Sis prayed over him & encouraged too. He had to prepare himself within 2 days for the upcoming tests & finally he did so. His results were out within couple of weeks & he cleared with a distinction. Followed by which i also had asked Bro Andrew & Sis Hanna to pray over him prior to his ligament surgery & it was tremendously successful. Today even though he's under physiotherapy he's able to walk around without hesitancy & copes up with his daily chores.
My second son had lot of work place hurdles which is why he wasn't receiving any increments nor incentives over years, but one day during the Grace Ministry retreat Bro Andrew prophesied that his tears will be wiped away & he will receive all the blessings in 7 folds & so did it happen.
Secondly, my sister was going through health issues as her kidneys were dysfunctional & the creatinine levels were too high. After Friday prayers i got a phone call saying that my sister's vitals & condition are relapsing to normal.
I thank the Lord for all the mighty miracles in my life & would always be grateful to Grace Ministry.
Watch Live Testimony,
"He heals the broken-hearted & binds up their wounds - Psalm 147:3"