Miraculous escape from death for 3 times
Incredible testimony of a Survivor
15-02-2017
---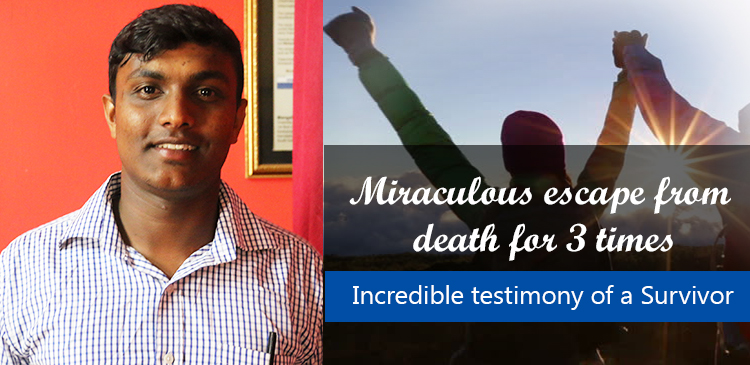 Am a resident of Chikmagalur, Karnataka & I was introduced to Grace Ministry in Mangaluru through one of my relatives.
I came to Sis Hanna Richard for counseling and during the counselings and prayers, Sis Hanna revealed me that I've been rescued back to life from death thrice in my past at age 7, 14, and 21 which amazed me at that moment. But later on, I realized that every word to word was so true.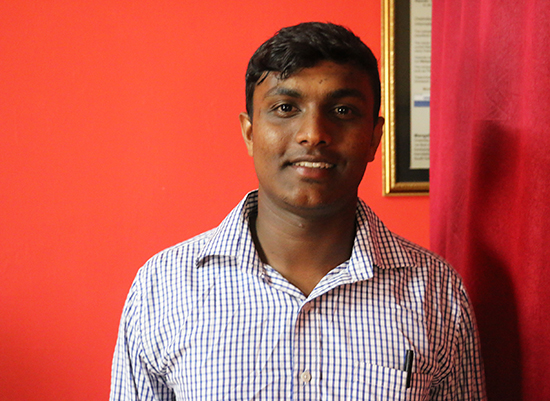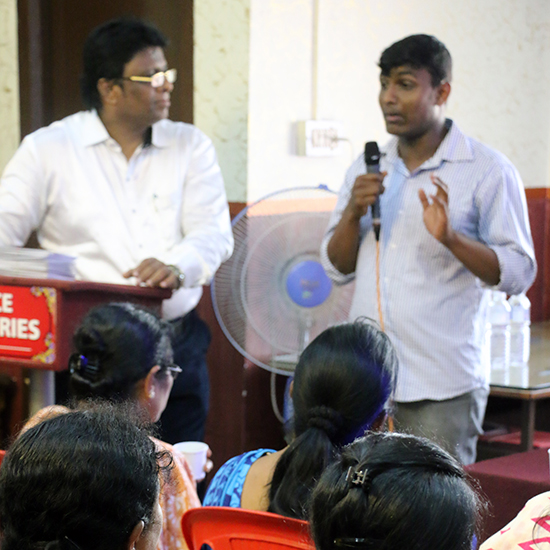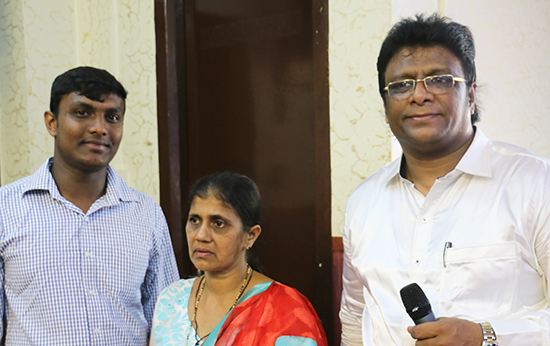 Doctors report said I will be a physically disabled baby:
When my mother was about to conceive me, during her 3rd month of gestation period the medical professionals predicted me to be a physically disabled fetus, as my elder sibling was also one. Therefore my parents decided to abort me but the doctors advised them not to do so and wait for some time, then my parents waited over a period of time & repeatedly after several scans received an amazing news of me being a total physically sound child. At the age of 7, I had severe health issues, my life was at the point of death but somehow God rescued and saved my life.
I shot my mom with a loaded Gun and she was almost dead (Age 14):
I was pursuing my 7th grade of schooling, and I was much crazy about playing with guns. One fine day I had been to my relatives house, wherein there was a loaded gear gun kept for farm use, I took the gun and went to my mom and said "Hands Up" and shot my mom unknowingly as a part of my playfulness, which unfortunately hit and injured my mother completely. We then immediately rushed her to the hospital, seeing my mother's condition the doctors themselves were confused to trace the bullets. At the other side, the doctors said this will be a police case and there will be lot of risks involved. But by the grace of God, the doctor said he shall take the entire risk of this case and do the operation. She was then operated safely, but even then post-operative symptoms were still ongoing which made her living complicated. Gradually she recovered by God's grace & is healthy today & also the most stunning part is that I didn't have to face any sort of legal actions by the government regarding this. All of it was possible through God's grace alone.
Massive accident at the age of 21:
I was riding my brand new bike on the streets along with my brother seated behind. But we met with a dreadful accident, where I just survived an inch away from death point as my head was about to collide with a huge raw stone. Thankfully I was thrown far from that stone & ended up having minor injuries, which healed within a couple of weeks.
Today I & my entire family have focused our vision on our Lord God alone & are grateful for his miracles & wonders he blessed us with throughout!!
Watch Live testimony Video:
"Even though I walk through the valley of the shadow of death, I will fear no evil, for you are with me; your rod & your staff, comfort me ~Psalm23:4"