My life got transformed completely from Curse to a Blessing at Grace Ministry
Transformation from Curse to a Blessing
24-09-2017
---
Praise the Lord. I am Anitha, Resident of Mangalore. There are innumerable Miracles that the Lord has done to me through Grace Ministry. My life was completely in affliction due to familial issues and I was determined not to live anymore and that's the time Grace Ministry Mangalore came in as a hope to my life and transformed curse into a blessing.

Several attempts made for Suicide:

My life was completely in affliction due to familial issues and I was determined not to live anymore. I attempted suicide several times but every single time I was rescued somehow. And that's the time one of my friends recommended me Grace Ministry in Mangalore. I began to attend their prayers and gradually things started to change. I felt a great relief inside me and my suicidal thoughts automatically gotten erased out of my mind.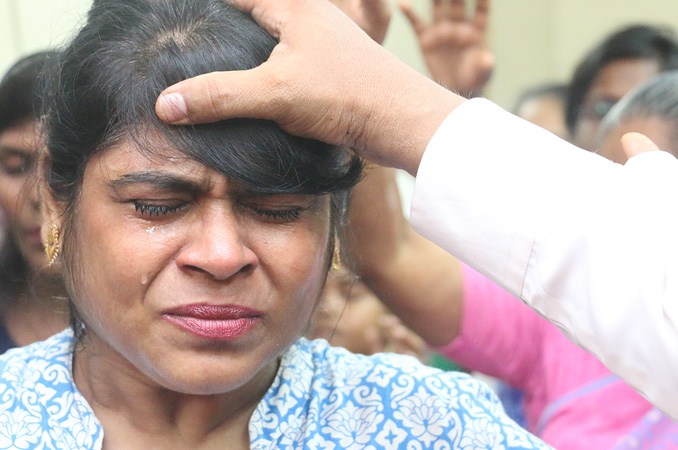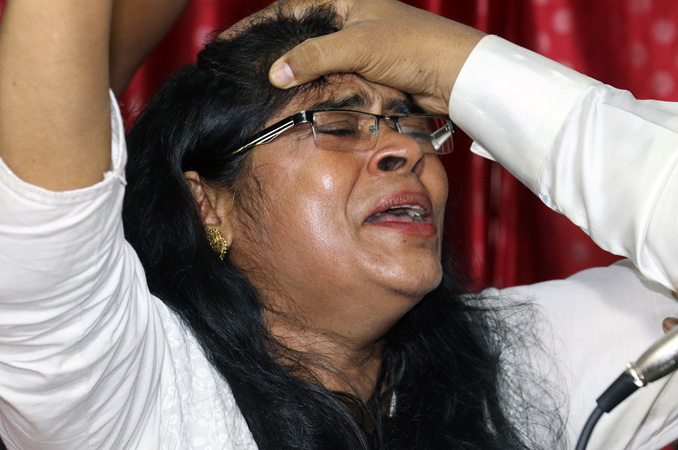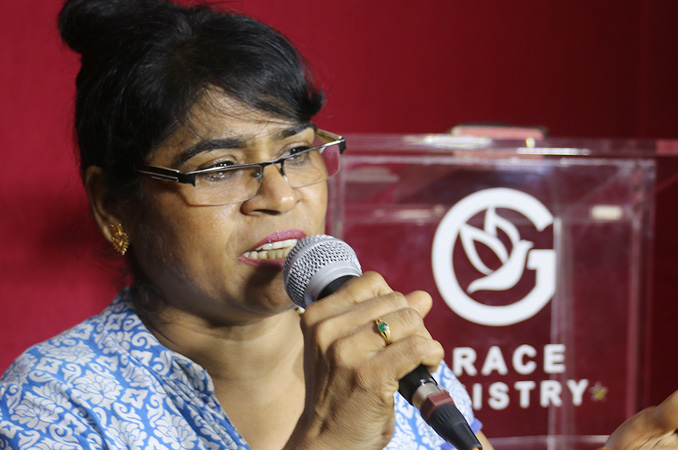 Well rooted in God's Word

I was routinely attending the church yet I was very poor in the Spiritual knowledge. The day I began to attend the prayers of Grace Ministry I was enlightened by the sermons of Bro Andrew Richard. Today I am well rooted in God's prophetic word.

Healed from Vast Gland on my Cheeks
All of a sudden my cheeks developed a vast gland that made my face aesthetically look ugly and the gland was too painful. I was unable to come out of the house due to the same. But I made up my mind to go to Sis Hanna and get a word of prayer but unfortunately when I went to the office Sis Hanna had left the office But thankfully I met Bro Isaac and he prayed over me and said "Believe through faith and this gland will disappear in Jesus name" and trust me the same day the gland that was so vast exploded completely and I was set free from the pain. It was truly an amazing hand of God that I experienced ever.

God has done incredible great Miracles in my life after I entered Grace Ministry. I encouraged my colleagues to come over here and experience the great Revelation of God's word and the magnificent touch of god here at Grace Ministry. Today my life has been completely transformed from Darkness to the Light of God. Glory to God in the highest!!
Watch Live Testimony Video:
The people who walk in darkness Will see a great light; Those who live in a dark land, The light will shine on them. Isaiah 9:2