Rotten leg healed after 10 years
Rotten leg healed - Live Miracle
30-05-2016
---
Here is an amazing testimony of an old woman from Mangalore, whose legs were rotten for about 10 years.
Pus and water freely flowed. The muscles and tissues in her leg were gradually withering away. To put it bluntly, her leg was rotting. It was slowly decaying and with no signs of recovery.
The pains were severe, However, when it seemed all hope had been lost, she was introduced to Grace Ministry. Could, this finally be the end of her ordeal?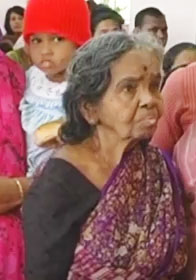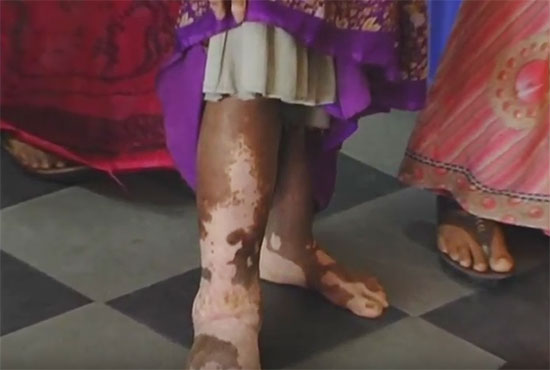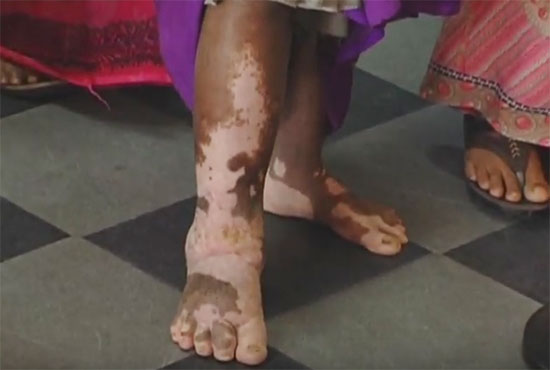 This rotten, infected and maggot-infested leg was miraculously restored after a Divine touch from God Almighty through prayers from Grace Ministry.
Her legs were painful and itchy ,the skin was peeling off. Medical doctors failed to help her,but in her desperation, she came to meet Bro Andrew and Sis Hanna who ministered her with love and care.
Bro Andrew applied Healing Oil on the infected leg and then prophesized that she will be healed in 21 days. They were special bandages because the infection had to be kept in check. She took it, opened it up and looked astonished. It was dry within 21 days. She said, 'My God! What is happening?' She says that in the whole of her professional life, she had never seen this kind of miracle! That's how everything changed.
From that day, I knew there was something going on inside my leg but it was not painful. I understood it was the tissues building up. My leg changed color from grey back to pink. Right now, I can even hit my leg – no pains at all! All Glory to the precious God.
We pray your faith will be lifted up as you watch this Live awesome miracle in Jesus name.