Young Boy Healed from Mental illness
Mental illness Healed
27-04-2017
---
From the past 3 years, my Son was been behaving very differently. He wasn't concentrating on studies, Also behaving weird and disobedient towards us. And due to this, we faced a lot of problems.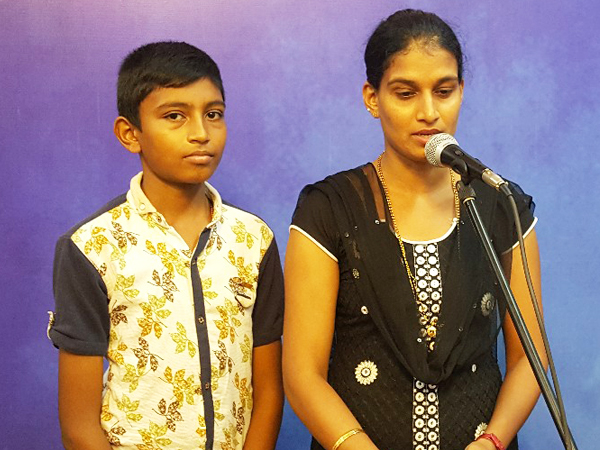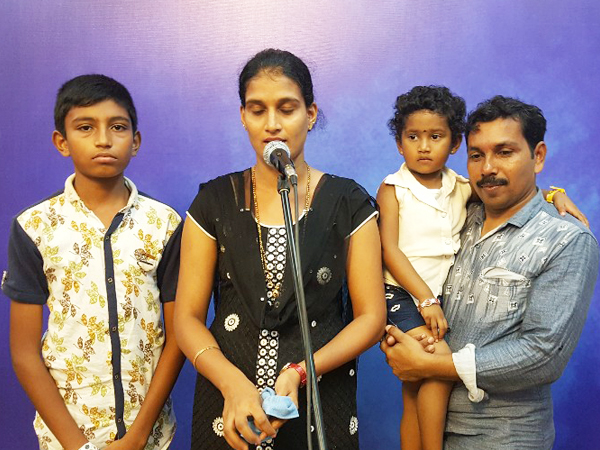 We used to attend the prayers of Grace Ministry in Mangaluru earlier regularly and we were always blessed. But due to some reasons, we stopped attending the prayers. But then, I began having shooting pains in my leg for which I took many treatments and medications but to no effect.
I returned back to the prayers of Grace Ministry, wherein Bro Andrew Richard and Sis Hanna prayed for me and my leg pain got healed completely.
My son faced many problems such as memory loss for which we attended various prayers but to no avail. I, therefore, requested Bro Andrew and Sis Hanna to earnestly pray for my son's well-being and the result was that he had major progress in his health helping him improve in his studies. After the prayers, he became as obedient as before and began giving his heart to studying for his exams, after which my son began finding the exams very easy and claiming that he will definitely pass.
My son then exclaimed that he will attend the prayers of Grace Ministry until the day he dies which shocked our whole family to hear it from the mouth of a kid which made me and my family very happy.
Bro and Sis then blessed my son and prophesized that he will achieve great heights in future and be a great man.
Every time we attend the prayers of Grace Ministry, we experience the blessings of god. Today I & my family have been immensely blessed & have visualized a lot of changes regarding the improvement in our health status as well as in our lifestyle.
Watch the Live Testimony:
"So do not fear, for I am with you; do not be dismayed, for I am your God. I will strengthen you and help you; I will uphold you with my righteous right hand - Isaiah 41:10"
To God be all the Glory.